Centrego have formed a collaborative research partnership with various organisations around the globe. Here is a short list of our collaborations:
University of Bath Water Innovation and Research Centre – Scientific research project on Electrochemical Drinking Water Disinfection to assess the performance of Centrego Water Tank Guard in water for disinfection applications (papers can be downloaded).
Research project with C-Tech, Melbourne, Australia and a main Melbourne hospital to assess the efficacy of ECA solutions in combatting Legionella and other bacteria in water supplies and eliminating biofilm in water supply pipes.
Research project with Food Diagnostics, Denmark, on the effect of ECA solutions on cut flowers to prolong shelf life (paper can be downloaded).
One of our longest and currently ongoing partnerships is with the University of West of England's Department of Biological, Biomedical and Analytical Sciences, based in Bristol, UK. This department is the leading research organisation in ECA technology in Europe undertakes a wide range of research activities and testing programs at their Frenchay Campus laboratories.The Department of Biological, Biomedical and Analytical Sciences is headed by Professor Darren Renyolds who is one of the world's leading experts in the science of ECA technology
He is internationally known for pioneering the use of fluorescence techniques for the characterisation of waste and surface waters and has an international reputation for the development, characterisation and application of novel antimicrobials for bio-control and biological decontamination. Professor Reynolds was recently invited to give a presentation to senior UK Government Home Office officials (Office for Science & Counter Terrorism) concerning the potential for delivering or improving the UK's capability for biological decontamination. The Department of Biological, Biomedical and Analytical Sciences at the University of the West of England (UWE) undertakes independent testing and analysis of Centrego products and advises on scientific properties and potential of ECA technology to ensure Centrego's development is scientifically grounded and independently proven.
The collaborative partnership between Centrego and University West of England provides Centrego with ready access to the best scientific knowledge available and to laboratories for product testing, physiochemical analysis and microbiological assessment.
Kill Kinetics
The concept of Kill Kinetics was developed to describe and quantify the 3 stages of an effective biocide:
How quickly does a biocide kill a microorganism – the contact time. This is the measurement of time for the biocide to be in direct contact with the microorganism before it is destroyed. For some biocides it is 5 minutes, for some 10 minutes, 15 minutes or even 30 minutes. ECA solutions have extremely quick contact times – in many cases instantaneous or a few seconds.
How comprehensively does the biocide kill multiple microorganisms – the efficacy of the biocide. This is measured in a laboratory under controlled conditions and results in defined Log reductions – how many viable microorganisms remain from the original sample after the application of the biocide. Many household and commercial disinfectants claim to reduce the number of microorganism – 'germs' – by 99.9% a reduction of Log 3. ECA solutions can reduce microorganism load by Log 4, Log 5 and Log 6 – that is a 99.99%, 99.999, and 99.9999% reduction.
How quickly do any surviving microorganism recover and start to multiple after the biocide application – the regrowth factor. In trials, after 24 hours of treating with ECA solutions, there is no evidence of any regrowth.
The Kill Kinetics of ECA solutions is extremely good for all three factors and when combined proves that ECA biocides is a very powerful but safe way of eliminating harmful pathogens and microorganism on surfaces and in water.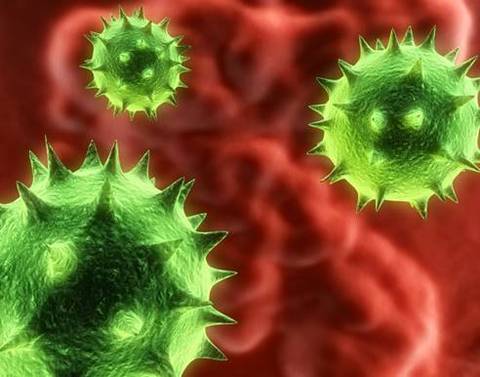 Bioluminescence Bacteria
The University West of England was a leader in the development of bioluminescence bacteria. Bacteria are genetically modified to give off light when alive and for no light to be emitted when dead. This allowed for the first time to accurately measure contact times and regrowth rates and times. This in turned allowed the concept of Kill Kinetics to be developed.
"Bacterial endospores (spores) are amongst the most difficult to kill microbial structures with high resistance to disinfectants and antiseptics, therefore achieving a good level of destruction of spores as seen with the Toucan solutions is likely to indicate very good levels destruction of funguses and viruses such as Noro Virus, common cold viruses and flu".